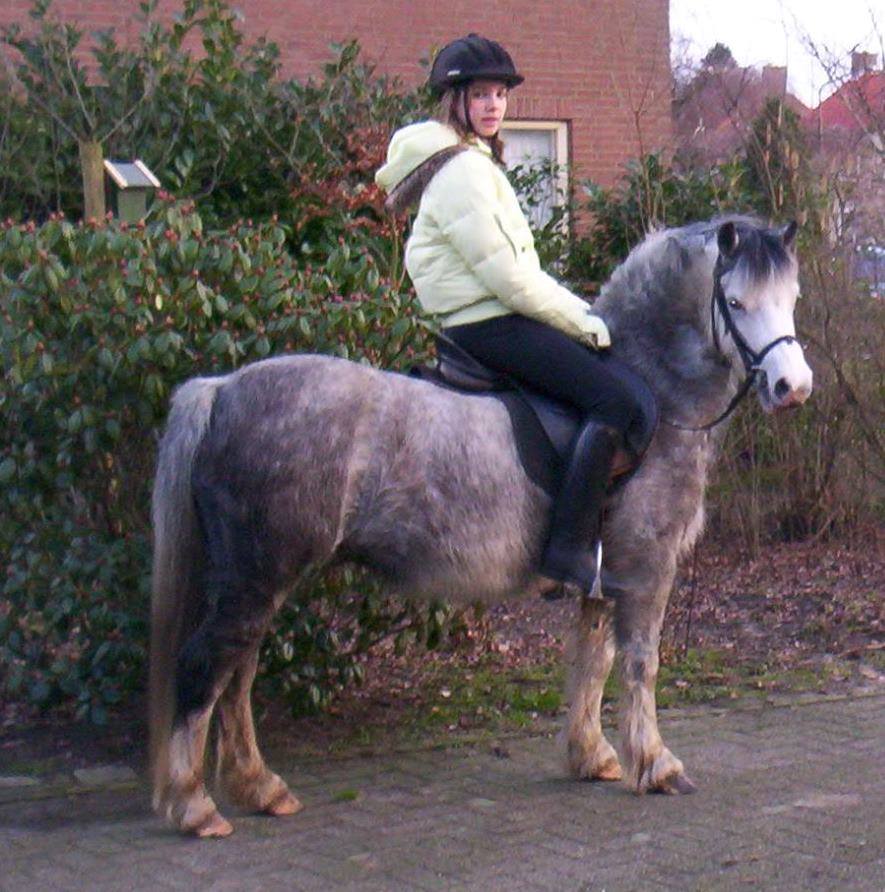 Sumrin Tulip Festival
Born: 2000
Breeder/Owner: J. van Gestel
---
Sumrin Tulip Festival is one of the best mares we have bred. As a three year old, she won her class at a regional show. As a four year old, she has already proven to be able to throw a quality foal. Tulip's biggest assets are a very classical type with very strong movements. At the 2009 National show, Sumrin Tulip Festival was 2nd in a large class of 25 mares, only to be beaten by Vrilkhoven's Leslie (out of Sumrin Toendra). Tulip Festival has given the following foals at Sumrin:

2004: Sumrin Toscane by Mulligens Domeniek
2008: Sumrin Troye by Gulden Hoefs Vivaldi
2009: Sumrin Tatum O'Neill by Kai Midas

Tulip is now used for driving in harness by the van Gerwen family in Wenum-Wiesel (my sister Luce). They have decided not to breed from her anymore. Her granddaughter Sumrin Saint Mary is still with us.
Sumrin Tulip Festival
Springbourne Huckleberry
Springbourne Caraway
Penual Mark
Bengad Parrottia
Penual Margo
Springbourne Carys
Revel Carreg
Belvoir Columbine
Springbourne Hurrah
Springbourne Boy Blue
Breachwood Marwyn
Barton Bluebell
Springbourne Hyfryd
Revel Carefree
Cwmgarn Heidi
Sumrin Taru
Dyfed Geraint
Revel Centre
Revel Chip
Revel Chelsea
Dyfed Gwen
Revel Crusader
Dyfed Greylight
Dyrin Tina
Dyrin Martini
Criban Bantam
Cwmowen Nutshell
Dyrin Grey Dawn
Gaerstone Viscount
Orgwm Dawn