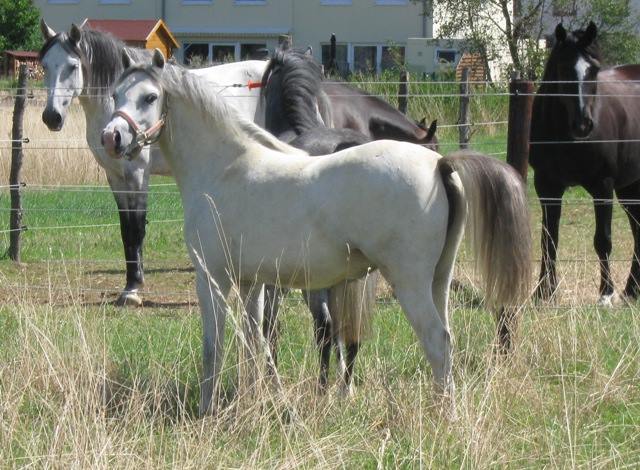 Sumrin Twilight
(Photo by Lynn Irnich)
Sumrin Twilight as a yearling at Sadiqui.
Born: 2009
Breeder: J. van Gestel
Owner: Lynne & Martin Irnich, Sadiqui stud, Erftstadt, Germany/ Kerstin Petith, Horseland stud.


We decided to name this one Twilight. Twilight is one of the foundation mares at the Criban stud and she was a grey, even without the influence of Dyoll Starlight. There are in fact 159 crosses of the original Twilight in Sumrin Twilights pedigree. Other more or less famous Twilights in her pedigree are. Grove Twilight, mother to Grove Peep O'Day (20 crosses), Hawddgar Twilight, grandmother to Grey Princess (13 crosses), the foundation mare of the Coed Coch "P" line, Irfon Lady Twilight, mother to Craven Cyrus (8 crosses), Twilight of Dyffryn, mother of Mathrafal Tuppence (14 crosses). We hope she will do her famous ancestors justice. The start is good, she is a great mover, she has a very small head and a nice neck.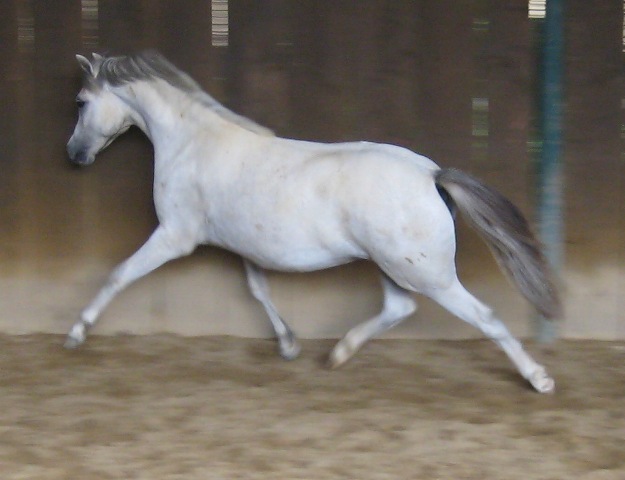 Update August 2010: we went to see Twilight again at her new home in Germany. She is growing up to be a fine mare it was great to see how well she is being kept by Lynne and Martin. Of course, as hers sire Kai Midas is out of Sadiqui Little Gift, she isn't a total stranger to the family.
Update June 2015: unfortunately, Sumrin Twilight has deceased, leaving her firstborn colt Horseland's Cracker as an orphan.
Update October 2015: Twilights only son, Horseland's Cracker moves to Sumrin to perpetuate her line.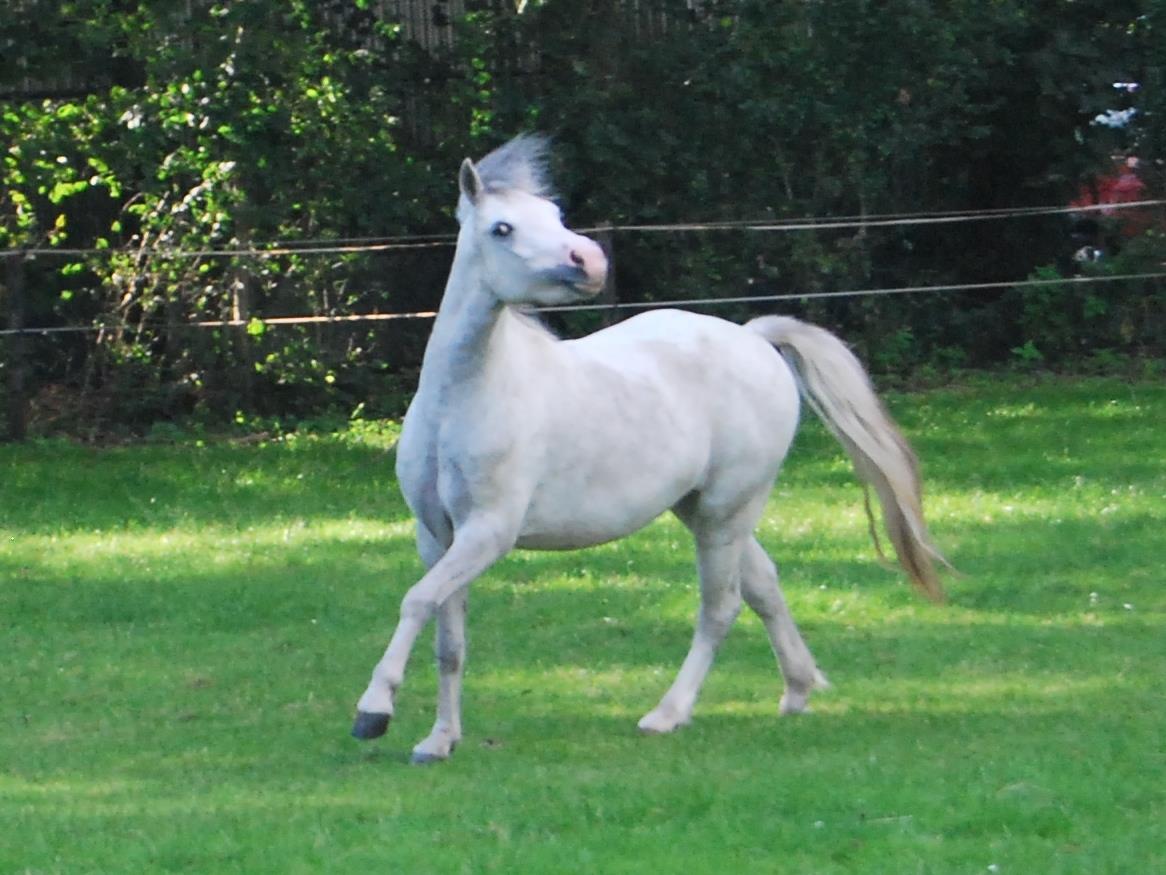 ---
---
---