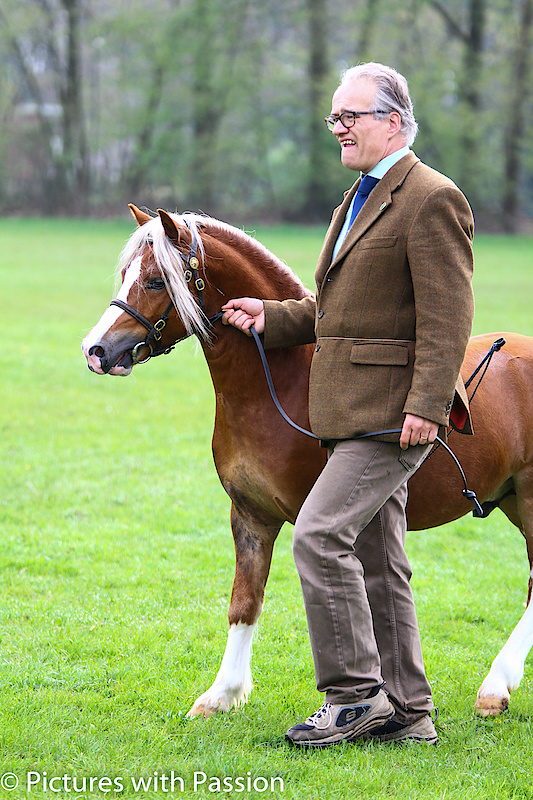 Sumrin Topelius (photo by Wil Smeets April 2017)
chestnut, born April 17, 2015. Sumrin Topelius is the first chestnut colt we have bred in many years, and in fact the first foal ever where we knew the color in advance, as he has two chestnut parents.
Topelius was shown once as a foal and gained a reserve championship at the Lierop show.
Topelius was shown again as a yearling, at the WPCV Premium show in April 2016 and was placed second behind Heuvelrug Hallmark, who went on to win the Royal Welsh show yearling colt class later in the year. (Photo below, by Vivian Hesen, April 2016)
Topelius was also shown at the international show in Heusden-Zolder, Belgium in April 2017. He won a mixed class (two year old colts and filles section A).
Topelius has an abundance of substance and is a very good mover. His attractive color is certainly a good bonus!
Topelius was sold to Limbonsnest stud as a stud stallion in early 2018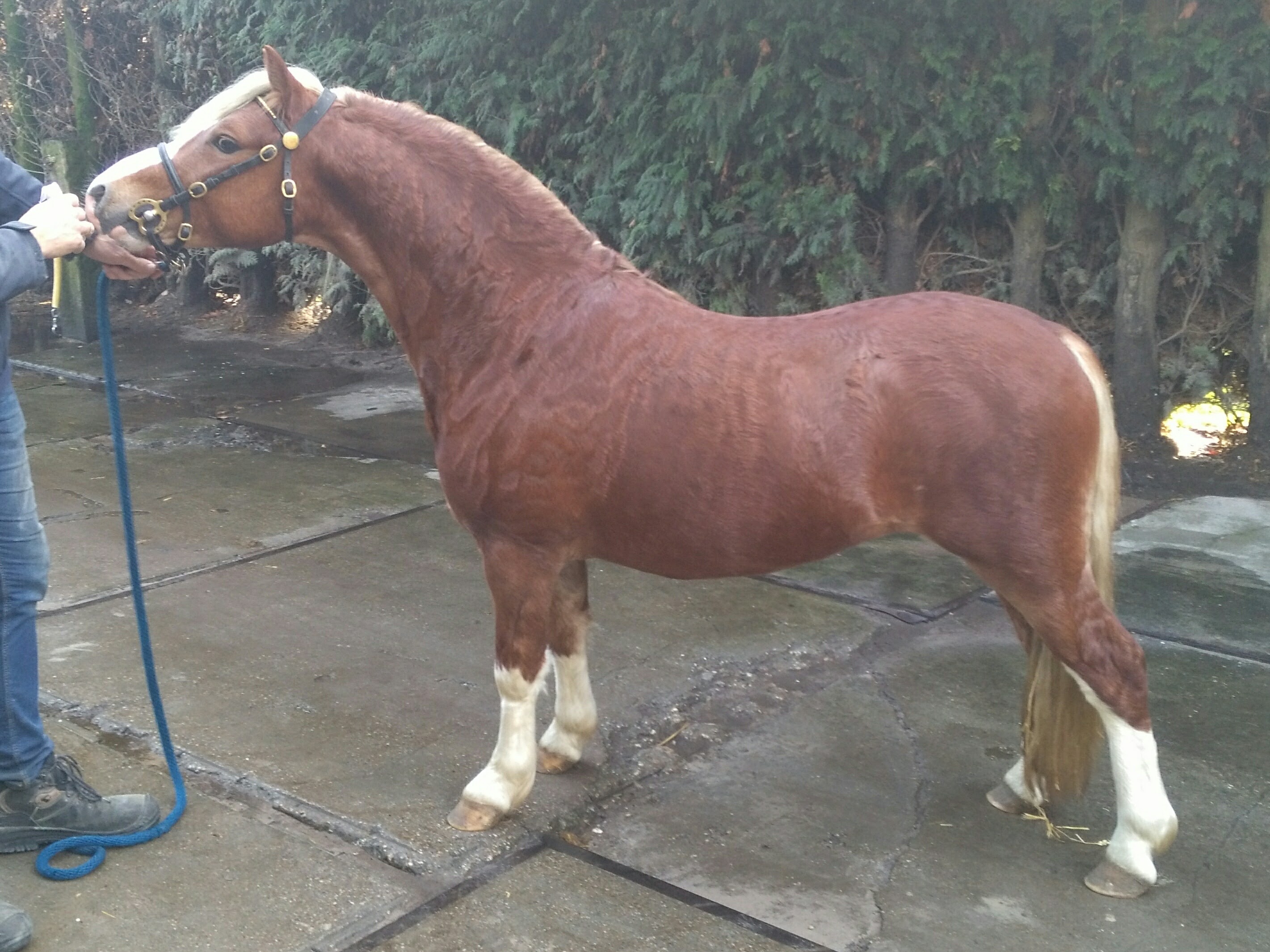 Topelius January 2018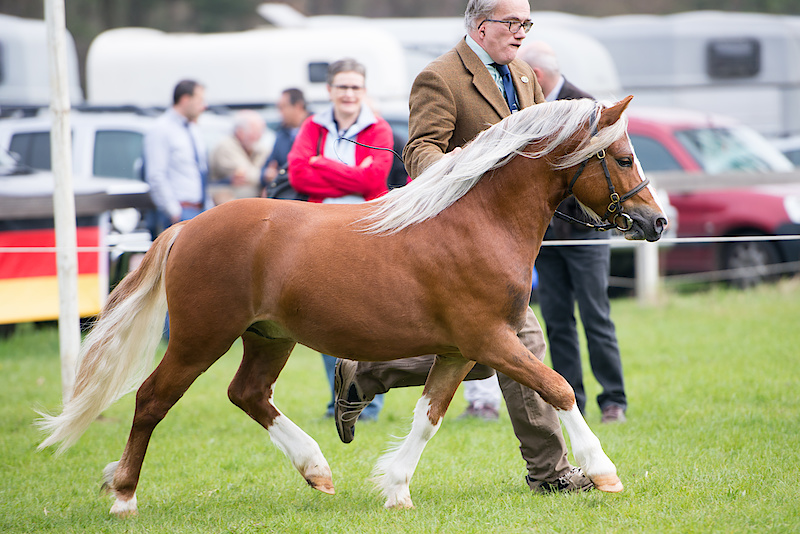 Sumrin Topelius at the Show in Heusden Zolder, April 2017. Photo by Vivian Hesen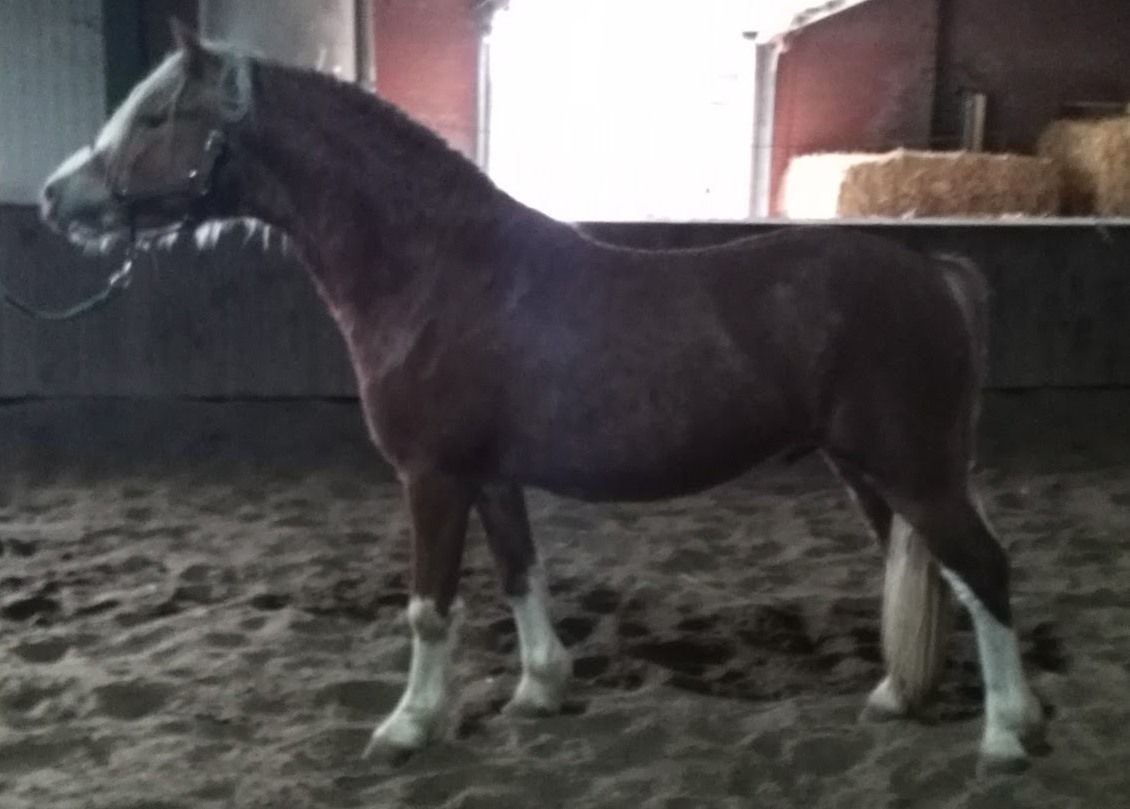 Sumrin Topelius, March 2017. Photo by Ute Franke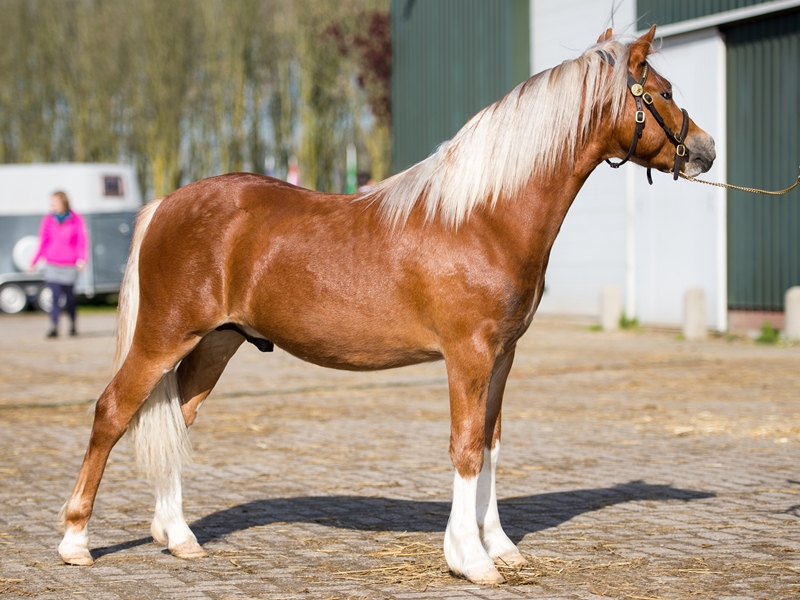 Sumrin Topelius, Houten Show, April 2016. Photo by Vivian Hesen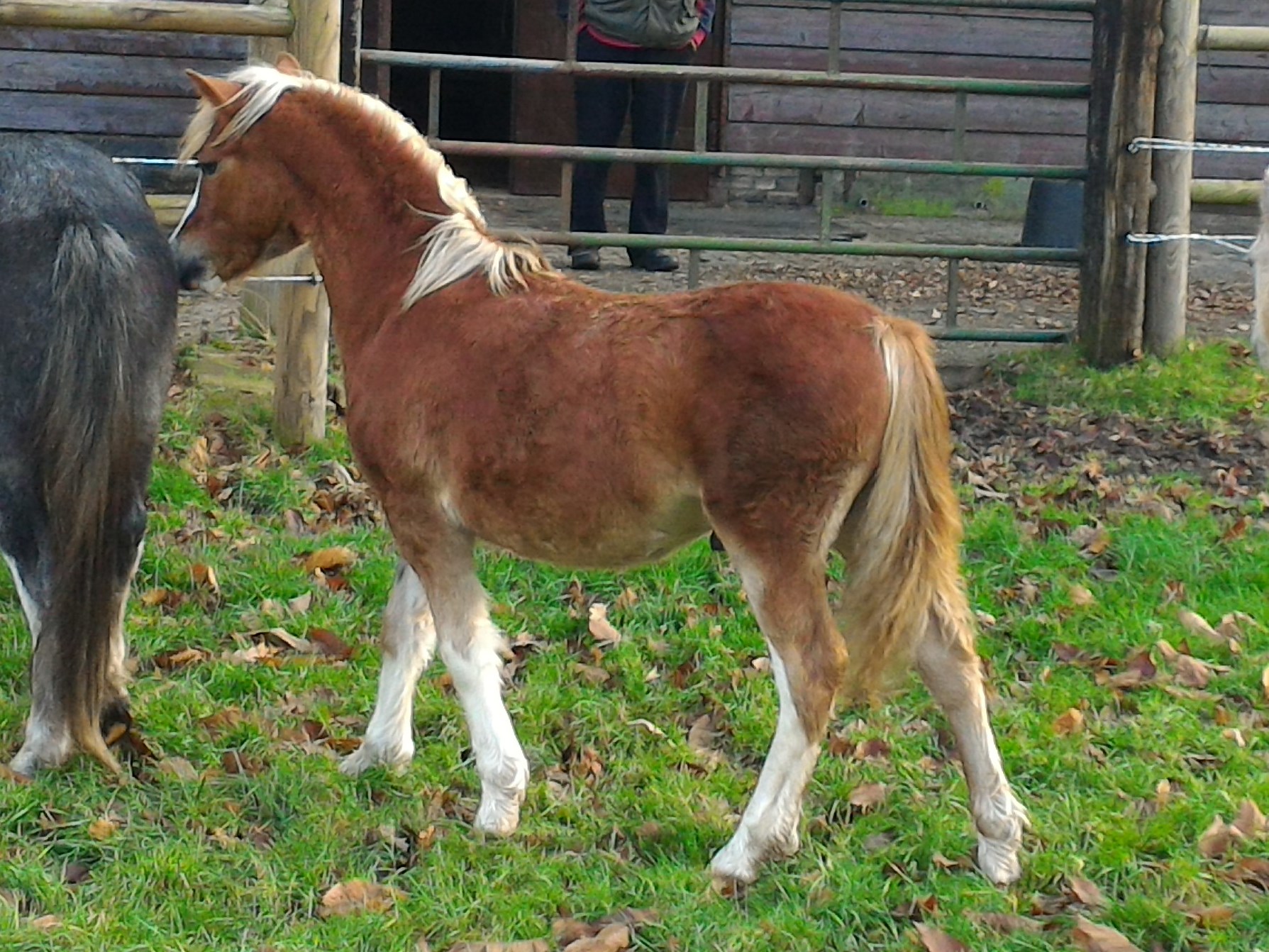 Sumrin Topelius, November 2015. Photo by Joost van Gestel
---
| | |
| --- | --- |
| | |
| Sire: Lowland Danny Boy | Dam: Sumrin Timea |
---
---