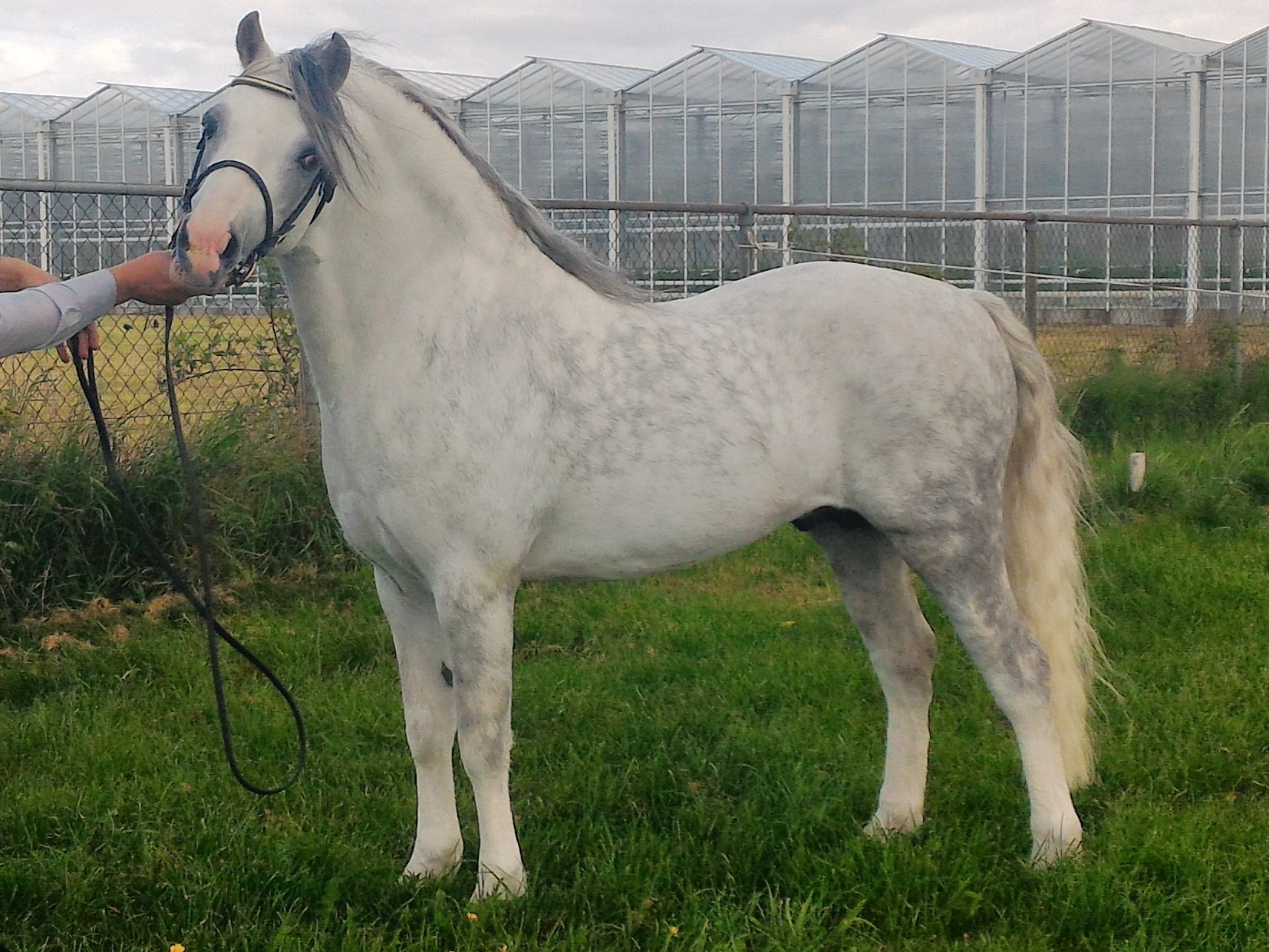 Born, 2007   
Registered with WPCS and NWPCS
Owned by: Ute Franke, Echteld and Joost van Gestel, Reuver
---
Sumrin Tysilio was born in 2007 in Lierop at Sumrin. He was a super foal, by Royal Welsh champion Vechtzicht Hywel out of our own champion mare Sumrin Taru. Both grand dams were national champion of the Netherlands and both grandsire have an impressive record as a stock getter.
Tysilio spent one winter with us in Reuver, after which we sold him to the late Hans van de Nieuwenhuizen. Hans showed him at the stallion inspection in 2010. Unfortunately, Tysilio caught a severe cold just two weeks before the inspection and although Tysilio was selected to the second inspection,  he was the last colt not making the premium.
After the stallion inspection, Tysilio was trained for harness and under saddle and was sold to serve mares in Friesland with the Jelsma family. In April 2016, he was acquired by Ute Franke and Joost van Gestel.
He was entered in two shows for 2016. At his second show, the WPCV summer show in Wezep, he won the senior stallion class against tough competition.
Tysilio has strong and correct movements. Tysilio is trained for saddle, harness as well as halter classes. He has a very kind disposition, up to a point where he can be trusted with small children.This summer, he was running out with the mares, after which we still showed him for fun.
Sumrin Tysilio is one of the few sons of Vechtzicht's Hywel standing at stud. His breeding is unique:
Both parents hold the elite premium with the NWPCS.
Both grand dams were national champions on multiple occasions.
Both grandsires are highly regarded stallions in both the Netherlands and the UK.
Tysilio has bred offspring before and proves fertile. He was born chestnut and although he has two grey parents, he is heterozygous for the grey gene and will throw other colours than grey.
In 2017, Tysilio gave us a filly foal: Sumrin Satu out of Sumrin Saint Mary
For 2018, Sumrin Tysilio covered 6 mares, 5 of which are scanned in foal, the sixth not scanned:
- Rivendells Sulien by Rivendells Hy Fidelity
- Kluishoek's Iliena by Mulligen's Duco
- Telaid Papillion by Brynparc Carwyn
- Challenge Pansy by Springbourne Glide
Sumrin Tysilio has a license with the NWPCS, he is registered with the WPCS and his foals will be eligible to be fully registered with the WPCS and NWPCS (if dam is registered of course).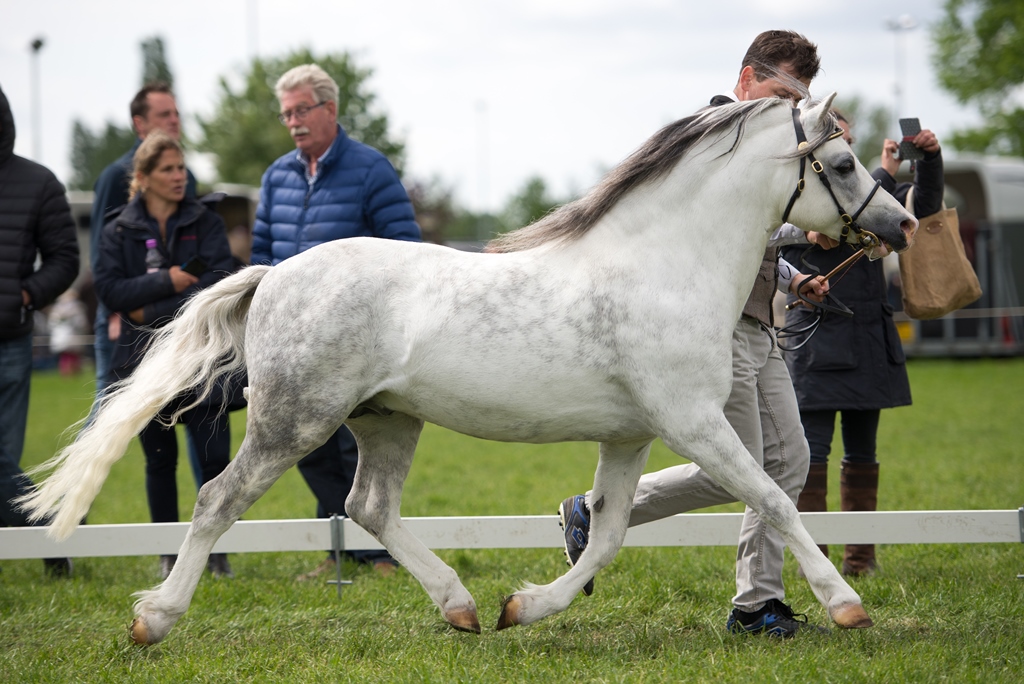 ---
Sumrin Tysilio
Vechtzichts Hywel

Springbourne Claret

Penual Mark
Revel Jeeves
Penual Margo
Springbourne Carys
Revel Carreg
Belvoir Columbine

Vechtzichts Hylight

Vechtzicht's Lightfeet
Twyford Pepper
Astrid
Springbourne Hyfwyn
Treharne Tomboy
Springbourne Hyfryd
Sumrin Taru
Dyfed Geraint
Revel Centre
Revel Chip
Revel Chelsea
Dyfed Gwen
Revel Crusader
Dyfed Greylight
Dyrin Tina
Dyrin Martini
Criban Bantam
Cwmowen Nutshell
Dyrin Grey Dawn
Gaerstone Viscount
Orgwm Dawn
---